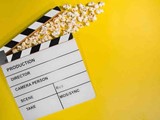 Are you a production company, artist, musician, actor, actress, model, celebrity, public figure, social media personality, TV personality, film personality, director, producer, screenwriter, writer, composer, animator, content owner, television (TV) company, publishing company, publisher, distributor, distribution company, digital media company, film company, publisher, record label, advertising agency, talent agency, promoter, or a well-known brand? If so, contact us at SLC Law. Our intellectual property (IP) / entrtainment lawyer offers a variety of entertainment law / IP law services for your celebrity needs. We are experienced in entertainment law, including drafting licensing agreements, likeness agreements, talent agreements, endorsement agreements, interview releases, appearance releases, publicity agreements, sponsorship arrangements, testimonials, freelance contributor agreements, product placement agreements, production agreements, recording agreements, agency agreements, management agreements, and drafting / negotiating other entertainment transactions.
Our entertainment lawyer / intellectual property lawyer at SLC Law has experience servicing a variety of clients who are production companies, artists, musicians, actors, actresses, celebrities, and other public figures in regard to entertainment law services.
Our entertainment lawyer / IP lawyer offers legal services across the Greater Toronto Area, including Mississauga, Oakville, Burlington, Milton, Brampton, Guelph, Waterloo, Kitchener, Hamilton, Newmarket, Vaughan, North York, Orangeville, Collingwood, Georgetown, Pickering and Oshawa.
All materials contained on this website should not be construed or relied upon as legal advice. The content of the SLC Law website is provided to you for informational purposes only and should not be construed as legal or other advice on any subject matter. Contact a lawyer or other professional for advice regarding your particular circumstances.