Intellectual Property Lawyer Mississauga
Intellectual Property Lawyer
IP Lawyer Services Offered
SLC Law offers a variety of intellectual property law / IP law services, including items such as: advising on assignment agreements, confidentiality disclosure agreements (CDA), copyright infringement, copyright registration, domain registration, domain disputes, intellectual property (IP) enforcement, licence agreements, non-disclosure agreements (NDA), trademark infringement, trademark searching / watching, and UDRP (Uniform Domain-Name Dispute-Resolution Policy) / URS (Uniform Rapid Suspension System).
SLC Law can help you with your IP legal needs. Contact our IP lawyer and intellectual property lawyer today.
We are experienced in IP law and can advise with respect to your intellectual property needs. If you are looking to strategize in regard to your IP portfolio, call us.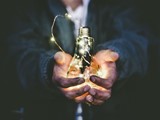 Our IP Lawyer Services
Our IP lawyer can assist you with the following business intellectual property law services:
IP Asset Sales / IP Assignments
Confidentiality and Proprietary Rights Agreements
Copyright Infringement
Copyright Registration
Intellectual Property Rights Enforcement
Licensing
Production Company Mass Litigation
Trademark Disputes
Trademark Registration
Locations of our Intellectual Property Lawyer Services
Our Intellectual Property lawyer and IP lawyer offers legal services across the Greater Toronto Area, including Mississauga, Oakville, Burlington, Milton, Brampton, Guelph, Waterloo, Kitchener, Hamilton, Newmarket, Vaughan, North York, Orangeville, Collingwood, Georgetown, Pickering and Oshawa.
What Do IP Lawyers Do?
IP lawyers advise clients on all things related to intellectual property. Whether you are looking to protect your intellectual property, commercialize your IP, or enforce your IP rights, an intellectual property lawyer at SLC Law may be able to assist you. An intellectual property lawyer at SLC Law can help you with obtaining a trademark registration or enforcing your trademark rights, as well as advising on intellectual property due diligence when it comes to purchasing a company with IP assets.
Hire an Intellectual Property Lawyer
If you need assistance with intellectual property law, call SLC Law to speak with an IP lawyer who may be able to assist you with your intellectual property law needs.