Business Lawyer Mississauga
Business Lawyer
What Business Lawyer Services Does SLC Law Offer?
At SLC Law, our corporate lawyer and business lawyer offers a variety of business law services. We are experienced in business law, including advising on asset / share purchase and sale, commercial contracts, corporate governance, employment, incorporation, joint venture agreements, lending / loans / financing, not-for-profit incorporation, and partnership agreements.
The corporate lawyer and business lawyer at SLC Law has experience servicing a variety of clients, ranging from technology startups to large-scale corporations. If you are a startup or an already established business, we can help you with your legal needs.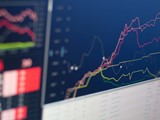 Our Business Lawyer Services
Our business lawyer can assist you with the following business law services:
Incorporation of a business
Shareholder Agreements
Partnership Agreements
Contract Drafting & Negotiations
Commercial Leases
Asset Purchase Agreements
Share Purchase Agreements
Distribution and License Agreements
Letter of Intent
Amalgamations
Non-Competition Agreements
Professional Corporation Incorporation
Locations Where We Offer Business Lawyer Services
At SLC Law, we serve all of Ontario when it comes to business lawyer services. Our business lawyer offers legal services across the Greater Toronto Area, including Mississauga, Oakville, Burlington, Milton, Brampton, Guelph, Waterloo, Kitchener, Hamilton, Newmarket, Vaughan, North York, Orangeville, Collingwood, Georgetown, Pickering and Oshawa.
What Do Business Lawyers Do?
Business lawyers advise clients of all sizes, including small businesses, midsize businesses, and large businesses, on business law-related matters. Specifically, a business lawyer may be able to assist with most business legal issues which can arise during the course of running a company. A business lawyer may be able to provide business law related services, including assistance with contract review, assistance with a business dispute, advice on certain employment matters, or share issuance to a new investor / shareholder.
When Should You Hire a Business Lawyer?
If you need assistance with a legal issue related to your business, you should consider hiring a business lawyer at SLC Law. A business lawyer can assist with many different issues related to your business.
Recent Business Law Articles