Offer to Lease a Commercial Premises in Ontario, Canada, From a Tenant's Perspective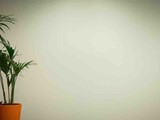 Often, business owners require a commercial premises to conduct business. The business owner will start their search for a commercial premises with or without the help of a commercial real estate agent. The first thing the business owner will look for is a commercial space which meets the size requirements and budget of the business.
Offer to Lease Post Business Terms
After negotiations regarding price per square footage and the duration of the lease with the prospective landlord, landlord's property manager, and, or, landlord's commercial real estate agent, the parties sometimes discuss entering into an offer to lease.
How Can a Commercial Lease Lawyer Assist?
It is beneficial to speak with a commercial lease lawyer / commercial real estate lawyer to discuss legal due diligence, rights, and obligations related to commercial leasing and your particular needs.
Is an Offer to Lease a Contract?
The offer to lease may contain a term regarding the parties entering into a formal lease on similar terms at a later date. This concept sometimes creates an expectation from the perspective of the tenant that the offer to lease is not a binding contract or that a commercial leasing lawyer is not necessary until the formal lease is produced. Generally, an offer to lease may set out the essential elements of a binding lease, as well as indicating whether the document is binding or non-binding. This can create issues for the tenant, if they are under the impression that the terms in the offer to lease can easily be amended by their lawyer in the future.
A commercial leasing lawyer / commercial real estate lawyer can assist a prospective commercial tenant with the commercial leasing process from due diligence searches to lease terms. An often overlooked process of the lease negotiation is due diligence, which may include investigations about the property and landlord.
A commercial lease is a complicated document, which can consist of complex negotiations. A commercial lease may be one of the largest transactions entered into by a business, and thus it is important to seek advice from a commercial lease lawyer / commercial real estate lawyer to assist with the commercial lease transaction.
All materials contained on this website should not be construed or relied upon as legal advice. The content of the SLC Law website is provided to you for informational purposes only and should not be construed as legal or other advice on any subject matter. Contact a lawyer or other professional for advice regarding your particular circumstances.